This Domain For Sale. Contact us for more information.
Nurses Find Competitive Edge in Continuing Education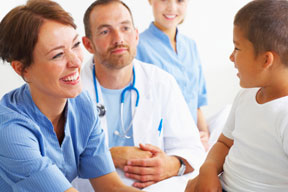 (NewsUSA) - There's little denying the importance of continuing education in the nursing field. For many nurses, it's state law. What's more, it's also the ticket to increases in pay, benefits and overall job opportunity.
"Additional certifications and specializations only help advance nursing careers," says Beyond the Cure Coordinator Pam Gabris, BSN, RN, of The National Children's Cancer Society (NCCS). "But more to the point, continuing education is essential to patient care. RNs must know of all medical advances and updated nursing standards, which is why continuing education units tend to be a state or employer requirement."
According to latest data, nursing is the fastest-growing occupation in the U.S. The Bureau of Labor Statistics estimates at least 581,500 more nursing jobs will emerge by 2018. As this influx affects the field, nurses who complete continuing nursing education (CNE) will have a clear advantage over other nursing practitioners.
Many state laws mandate that nurses meet a continuing education requirement from conferences, courses and seminars to renew their license. Specific requirements vary by state.
Yet, many nurses see continuing education as a boon designed to give them an extra edge. Some nurses seek continuing education in different kinds of specialty patient care to obtain the most up-to-date skills and accreditations.
The NCCS, for example, holds online sessions for nurses involved in the treatment of children diagnosed with cancer. Contact hours -- as approved by the Missouri Nurses Association -- are available if participants listen to the entire program and complete the learning assessment afterward.
The NCCS webinars cover many key areas within the compass of pediatric oncology. Information about the online sessions, such as the benefits of palliative care, the psychological impact of facial deformities or the long-term effects of radiation, can be found at www.beyondthecure.org.