This Domain For Sale. Contact us for more information.
The GRE Tests Give Students More Options than Ever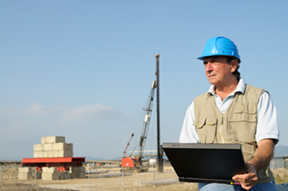 (NewsUSA) - When faced with an intimidating job market and sizeable student loans, students must give serious thought to which college degrees will help ensure a job with a substantial salary.
While the phrases "guarantee a job" and "substantial salary" are nearing extinction, job reports and salary trends indicate a few reliable, profitable and in-demand careers. Most notably, engineering.
Engineering is consistently listed in CNN's "Best Jobs in America," and it's a top-paying field that reports high worker satisfaction. What's even more promising? Data from 2012 show that engineering salaries are rising.
"Engineering continues to be one of the most robust professions," says Thomas G. Loughlin, executive director of the American Society of Mechanical Engineers (ASME). "It's one that offers immense gratification along with concrete economic benefits. The unemployment rate among engineers is currently about half the national average."
Loughlin isn't understating when he says, "economic benefits." The Huffington Post rounded up the top 15 college majors with the highest pay, and eight of the 15 were engineering degrees.
The "2012 Engineering Income and Salary Survey" conducted by ASME and the American Society of Civil Engineers (ASCE) revealed that nearly 72 percent of those surveyed received a salary increase. In 2012, engineers earned an average income of $103,497 -- a four percent rise from last year.
Whether in response to the promising salary or President Obama's push for more engineers in the American Jobs Act of 2011, some colleges are seeing more engineering degrees. A New Hampshire report on higher education said the greatest growth was seen in the field of engineering in the past five years.
The recent surge can't come at a better time as public and private companies need more engineering graduates from American schools. The U.S. still produces fewer engineers than other nations, roughly 70,000 American engineers compared to 600,000 and 350,000 from China and India, respectively. Since more education means higher pay, engineering colleges will likely stay on the upward trend.
To be frank, the field of engineering isn't going anywhere but up. Learn more at www.asme.org.